ENJOY NATURE TO ITS FULLEST WITH OUR SEEDING SERVICES
Planting and Moving Shrubs and Trees​
If you are looking for grass seeding services in Clarksville TN: look no further!

Homeowners call on Clarksville TN Landscaping Services for grass seeding service on a regular basis because we 1) know what we are doing 2) do it affordably and quickly and 3) are committed to your landscaping the way few others in the area will ever be!
Our grass seeding service in Clarksville TN is designed to create beauty from the dust of the earth where no grass grows; either through filling in patchy lawns or creating a lush lawn where before there was only dirt!

Give us a call now and find out how easy and affordable hiring Clarksville TN Landscaping Services is when it comes to grass seeding service!
Receive a FREE quote for landscaping services that fits exactly your need without breaking the bank!
Grass Seeding vs Sod- A Labor of Love
There are a number of advantages and disadvantages to choosing sod as well as seeding your own grass.
Sod: Pros and Cons
Pro: The speed and ease of laying down a roll of sod
Con: Limited types of grass are grown in sod strips
Seeding: Pros and Cons
Pro: Typically results in a denser, higher quality grass than sod
Con: More involved in initial care and planting
The biggest thing to consider is how much time and energy you want to put into the lawn of your dreams; if you think you won't speed that much time on it sod is an easier though limited alternative to planting grass seed. There are many opinions about which method is better but are take on it is that whichever you choose is the best!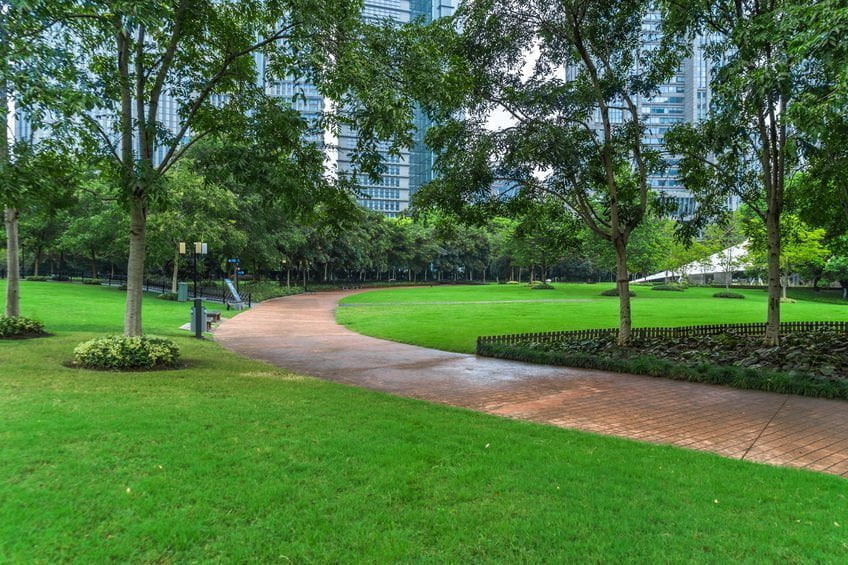 How Long Does It Take for Grass to Grow from Seed?
ow long does it take for grass to grow from seed? Great question!

The answer is of course, dependant on a variety of factors, but in general grass will germinate in a period of 5 to 30 days under ideal conditions.

Cooler temperatures can slow this speed, as can inadequate watering and soil nutrients in the area, which is why we recommend that the area be kept moist and pre fertilized before the planting takes place! 
When to Put Down Grass Seed in Clarksville Tennessee
A question we are often asked is when to put down grass seed in Clarksville Tennessee; and for good reason!

Attempting to plant grass seed in early spring is problematic because of the inevitable battle with weeds that will be fought as they too spring to life.

Because of this we recommend the cooler grass types should be planted between mid August to the first of October to allow the cooler temperatures and reduced weed activity during those times to make growing easier and more effective. 

Have more questions? You know what to do next! Click to call or fill out our convenient web form!